It's easy to fall in love with the modern, clean finish of a fresh tint. But are you taking steps to keep your tint looking brand new and making sure your newly tinted windows are protected?
Your car is never just your car.
It's your hobby, your passion, your weekend escape.
And when you care that much about your vehicle, it's natural for stylish and secure window tinting to cross your mind. With a variety of advantages rolled into one elegant finish, tinting helps you stay cool and comfortable on the road, blocks harmful UV rays, keeps prying eyes out, and protects your car's interior against premature fading.
But, just as you'd care for your car's engine with regular maintenance, your tinted windows need regular cleaning and attention too.
While car window tint is a low-maintenance feature, it's important to protect your tint to maintain performance and longevity. To help you extend the life of your favourite tinted surfaces, we've put together a list of simple steps to help keep your tint in superior condition.
Read on to discover how to care for tinted windows from the moment they're applied.
---
Step One: Wait 30 Days
We know, this sounds like an odd first move.
But if you've recently had your car windows tinted, leaving enough 'drying time' is the most important step.
It's best to wait between two and four days before taking ANY action, like winding your windows down, to allow your new tint to fully bond to the surface of the glass. While most window tints take up to four days to dry, this is dependent on weather conditions, so speak to your local automotive tint experts to find out what's right for you.
This doesn't mean you can't hit the road (as window tint is applied on the inside of glass), but keep your windows rolled up when you're driving.
We then recommend waiting approximately 30 days from the date of installation before you even think about picking up a cloth or bucket of soapy water and cleaning the inside of your windows.
This additional time will give your stylish new tint time to dry completely (or 'cure') and helps strengthen your tint and stretch your money further. Washing your windows before the tint has fully dried can lead to bubbles, imperfections, and tint losing its hold.
---
Step Two: Use Soapy Water or Mild Cleaning Products
Alright, you've waited 30 days and now it's time to get cleaning.
If giving your new tint enough time to dry is the most important step to avoid imperfections and damage, then choosing a suitable cleaning agent is a close second.
When it's time to clean the inside of your windows, spray your tint with a light mist of mild soapy water or a solution of half methylated spirits, half water. Although your local Coles or Woolies will have a range of 'Window Cleaning' chemicals, most of these contain ammonia which can cause streaks or damage your tint. It's best to keep things simple which means clean, soapy water is your friend.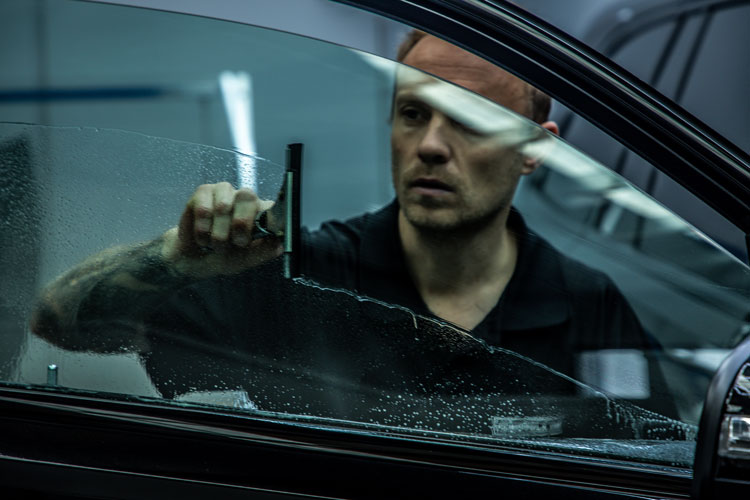 The worst mistake you can make is to use abrasive cleaners - for example products containing ammonia (a big no-no), or household products such as baking soda or vinegar. The chemicals in these products can eat away at your window tinting or cause discolouring.
PENINSULA TINT TIP: When wiping down your glass, don't forget to wind down your windows and clean the tops. Cleaning the tops is easy to forget, but a crucial part of window tint care and maintenance as this is where dirt gets trapped because of your window lining.
---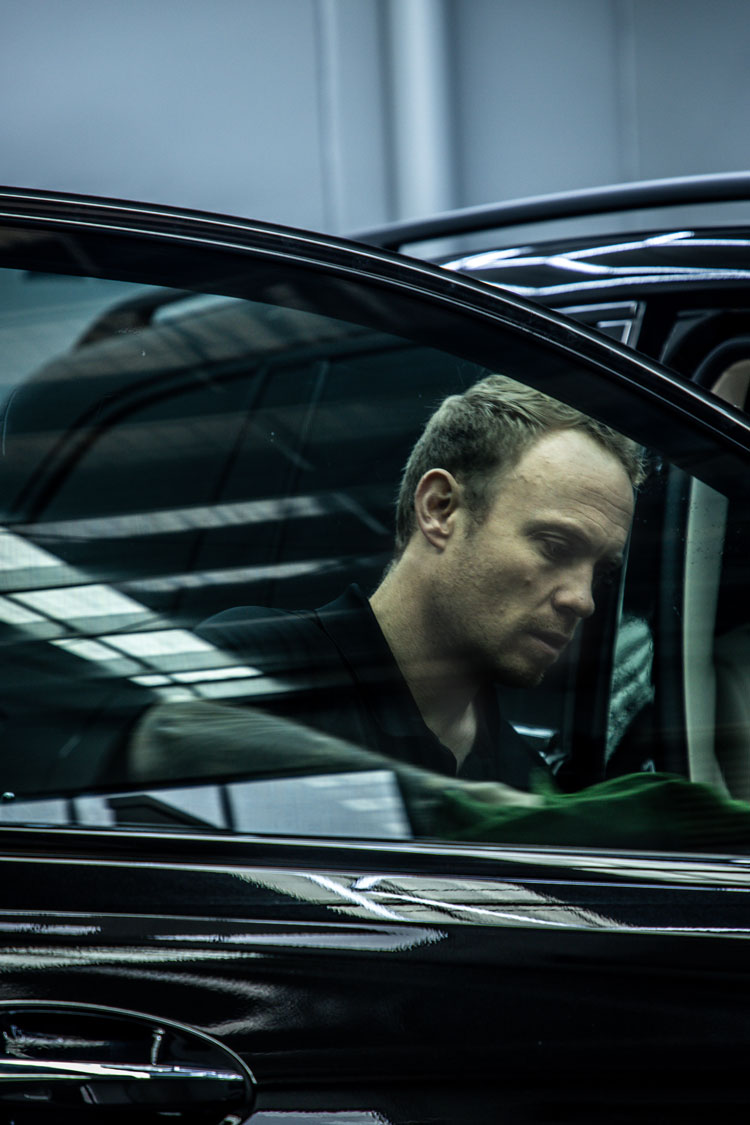 Step Three: Use Soft Cloths for Drying
When drying or wiping your tinted windows, gently wipe the mist with a clean microfibre cloth and use a second microfibre cloth (making sure it's 100% dry) to finish off the job and avoid any streaking.
It's best to wipe vertically over the whole surface of the window, then wipe in a horizontal pattern until you've removed all drops of moisture and any unsightly streaks.
Make sure you avoid abrasive clothes, tools and brushes (e.g. steel wool, newspapers or towels with a rough surface) as these can cause tint to peel off, especially if you're rubbing around the edges of the window.
Step Four: Stop Damage Before It Happens
This step can feel out of your control, but most damage to window tint comes from accidents when getting in and out of your car.
For example, be careful when loading and unloading sharp objects in your car and always remember to gently retract your seatbelt when taking it off, to prevent it flicking up, hitting the window and damaging the tint.
Seatbelt whiplash can snap back against the inside of your window and cause small, unsightly chips that ruin the look of your tint, and give you frustrating repair costs to sort out. Thankfully, the fix here is simple - be aware that accidental damage happens when entering and exiting your car, so get in the habit of being conscious of your movements to keep your tinted windows clean and chip-free.
Step Five: Watch out for Any Imperfections
While window tint is designed to be durable and stand up to Victoria's harsh conditions, wear and tear is unavoidable.
Get in the habit of checking for any imperfections, bubbles, creases or peeling to stay on top of small problems before they become much bigger headaches. Remember, your tinted windows are keeping you cool, safe and protected so it's natural they'll need a little professional help now and then.
Here at Peninsula Tint & Paint Protection we stock a wide range of cleaning solutions and can repair any damaged tint - so if you need further advice for the care of your tinted windows, we're always happy to chat!
---
BONUS: Car Window Tinting Cleaning Checklist
In a rush? Use our simple checklist for a smooth, streak-free clean every time.
Is your car parked in a shady spot?
Have you opened the doors to be able to spot dirt and debris?
Are you using an ammonia-free cleaning agent with soapy water?
Have you wiped down your window surfaces with a wet, soft cloth?
Have you used gentle, microfibre cloths to remove excess water from your windows?
Have you removed liquid near the edges of your tinted windows?
Finally, have you cleared your afternoon to hit the road and enjoy your sparkling clean tinted windows? (This might be the most important step of all).
Looking for the Mornington Peninsula's leading car window tinting service?
Click here for a 100% free quote on all car window tinting and repairs.